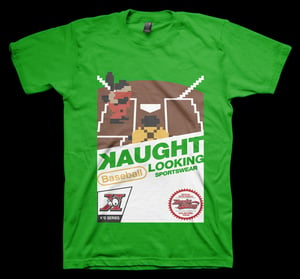 $

5.00 - On Sale
In 1983, Nintendo made a very simple baseball game that was later released in the U.S. in 1985.
My memories of this game go back to when my cousin and I would play this all summer long. We were so competitive at everything that we'd always get told to turn it off and go outside.
This tee is for those who left the Nintendo on because games couldn't be saved and for those who had to blow in their game until they made it whistle to get it to work.
-This shirt is 100% super soft ringspun cotton
-Made and printed in the U.S. of A
-Shirt is printed using plastisol ink